The questions usually asked.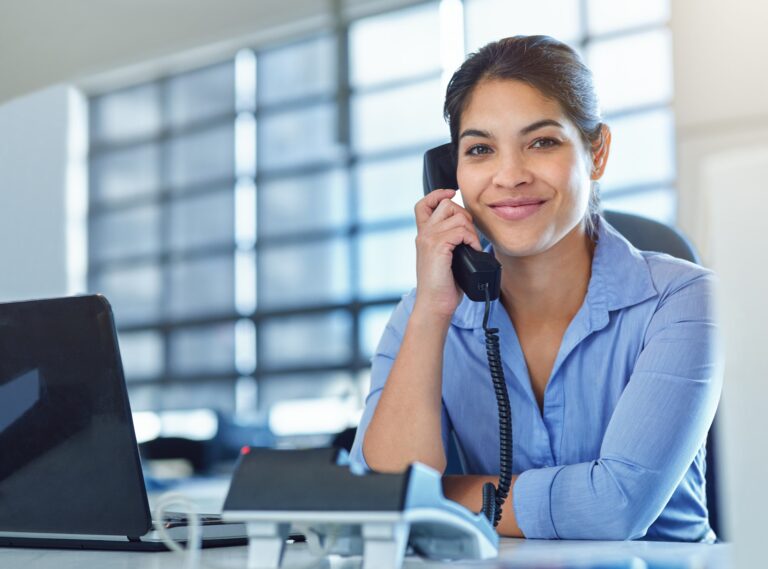 Click on a question to read the answer
Concerning the training of the Designated Worker, we question the meaning of the following sentence (taken from the GDR concerning the training of TDs): he must have professional training in a field of activity of the company concerned, have at least three years' professional experience in a field of essential activity of the company and have completed the training course for this type of company as defined in Article 7. What is vocational training? Is it a diploma? As regards the 3-year experience, is it 3 years' seniority in the company or a total of 3 years' experience in one of the company's sectors of activity?
As regards vocational training, it may be (personal opinion of the secretary who does not commit the advisory committee), school training or apprenticeship type training with or without a diploma. The diploma would certify that the level has been reached. For large companies, however, a degree level is specified (technical engineer or engineer) in the text. Professional experience acquired outside the company can of course count towards 3 years. Sometimes, the question also arises of the company's essential field of activity, in particular for a tertiary or financial activity. In this case, a profile of tax expert, accountant… would meet the terms of the text but would not bring any added value to the function. In our opinion, it is better in this case to have a facility manager, an HR manager, a civil engineering engineer (new projects), an expert in health and/or safety and/or quality who would bring their expertise.
How can I be sure that I have followed the number of hours of retraining sufficient to maintain the validity of my Designated Worker certificate? Where can I find the retraining hours I have completed in recent years?
Given the number of training organizations and the lack of centralization at the national level, it is up to each TD to track its retraining hours and archive the corresponding certificates. Scanning certificates and archiving them in a secure space is recommended in addition to paper archiving. Sorry, the ATDL cannot help you with this because we currently have no way of doing such a follow-up for our members and even less for all Designated Workers
Is it imperative that the Designated Worker be an employee of the company? Or can we use an external person with the necessary skills? Indeed, we have 2 companies: could an employee of one of the companies take over the function of TD for the other?
According to the
Labour Code – Book III
, the employer must designate one or more employees to carry out the protection and occupational risk prevention activities of the company or establishment, called a designated worker (or employee). In principle, the TD should therefore be an employee of the company. It is possible, even mandatory, to use external services if internal skills are lacking, in principle for a short period of time (temporary, setting up a system, etc.) and/or for specific tasks. In the event of recourse to external service providers, it is imperative to ensure that the skills of the participants are up to date and that the time they devote to the mission is sufficient.
see also our answer to the question below.
The Designated Worker(s) do not necessarily have to work full-time (the minimum time required is defined by t
he Grand-Ducal Regulation of 9 June 2006
: the
ITM calculation tool
makes it possible to calculate it according to the number of employees and the number of people in at-risk positions. Designated Workers must have completed or follow a training course (see for example
www.lsc.lu
) which, for companies with less than 16 employees, is possible online (this training is however basic and we recommend that you register your TD for at least level B training). The level of training and prerequisites are defined in the aforementioned Grand-Ducal Regulation. It is also possible to ask the Labour and Mines Inspectorate to consider these two companies as a single entity and therefore to have only one Designated Worker, but it is not guaranteed that this request will be accepted. Attention, this can lead to a change in the category of the company (in case of exceeding the threshold from group B to C, for example), leading to additional requirements in relation to the level of training
How can we cope with a temporary absence of our Designated Worker on long-term illness (or parental leave…)? Can we use an external service to help us during the absence?
The legislation has not provided for this specific case, but, in our opinion, the head of the company must either temporarily take the place of the TD or appoint a replacement person (with or without training: a period of one year is provided for this training to be given to a new TD), it is understood that if no one is able (due to lack of time and/or skills) to perform this task, the head of the company must seek advice and assistance from an external person, but assumes responsibility for the safety of its staff. However, there are (as yet) no prerequisites, no accreditation for these service providers and no list other than the telephone directory. Given the stakes, it is, in this field, more than in others, advisable to ensure that providers are serious (ask for references, examples of achievements, diplomas…) before committing themselves. For those who wish, we can publish a search for service providers on our site: indeed, the companies of some of our members are able to offer you these services (but membership of the ATDL is not a guarantee of competence, nor of seriousness in itself), others may recommend them.
Can a foreign diploma (Belgian prevention consultant, SIFA or German FASI…) be recognised in the Grand Duchy of Luxembourg as a certificate of designated worker?
As an association, we are not competent to recognise training. We invite you to send your request with supporting documents to the Consultative Committee of the Labour and Mines Inspection (
www.itm.lu
). However, we know from experience that the recognition of foreign training is a concern. At a minimum, you will need to complete your training in national legislative and regulatory knowledge
What are the specific responsibilities of the Designated Worker? In the case of an accident related to a hazard that the designated worker did not detect, is there a risk that the designated worker will be sanctioned?
The responsibilities of the TD are described
here
. As for possible liability in the event of an accident, according to a
publication of the Chamber of Employees
, the Designated Worker is no longer, nor less responsible than another employee. The actual responsibility depends, at least in part, on the job description and delegation of authority (organizational, material, financial means, etc.), and on the other tasks of the TD (e.g. site manager, maintenance manager, etc.), if applicable. However, as the case law in this area is constantly evolving, these elements must be analysed by your lawyer or a trade union if it has expertise in this area
I am a TD trained at the C1-C4 level and would like to move to the C4 level (the question also arises for TDs trained before the definition of groups by the RGD of 9 June 2006). Can I take additional modules or is there specific training?
You will obtain official information about your training as a designated worker from the Advisory Committee based at ITM. The ATDL cannot give you an official position on this subject. In addition to the basic training, it is also necessary to ensure that the continuous training is properly followed in accordance with the GDR of 9 June (8 hrs/5 years period for TDs in groups C1 to C3, 10 hrs for C4s and beyond)
Following an ongoing restructuring, my mission as a designated worker will be redistributed to other people. Can I be dismissed before my employer has another person trained as a designated worker?
The Designated worker is (unfortunately) not protected against dismissal, unlike the employee representatives, even though it is specified in the Labour Code (Art. 312-3) that "2) Designated Workers may not be harmed because of their protection activities and their activities to prevent occupational risks". The employer will have to reappoint a Designated Worker and has one year to complete the training even if he remains responsible for the safety and health of the employees. If this happens to you, we recommend that you negotiate the terms of your departure carefully, with the assistance of a staff representative, union and/or lawyer if necessary….
Can the ATDL help me find a job as a Designated Worker
We are neither a recruitment agency nor a job search portal and unfortunately cannot put you in contact with companies even if we occasionally publish offers at the request of companies (outside recruitment agencies). However, we invite you to join our association (
http://atdl.lu/members/signup
) in order to develop your network, to exchange with other Designated Workers and to obtain regular information (among other benefits of your membership), all for a very modest fee. You can also follow, free of charge and without commitment,
our page on LinkedIn
and working groups (currently WG Construction and WG Industry)
I would like to have information on the profession of designated worker: is it possible to be hired in a company and then pass the appropriate training?
Small clarification: "Designated worker" is not really a profession in itself! Rather, it is a set of tasks defined by the Labour Code which, in practice, are often carried out on an ancillary basis by HR, maintenance or other facility managers. For large companies, however, these assignments may involve one or more full-time employees. There are also many Bachelor's or Master's level courses that provide qualifications and qualifications in relation to Occupational Safety and Health: they do not replace the training defined by
the Grand-Ducal Regulation
of 9 June 2006, although they are obviously of interest. It is of course possible to take this training after hiring (the employer has 1 year to train his newly appointed Safety Officer). Everything depends in fact on the adequacy between your profile and the position to be filled, knowing that companies looking for TDs most often wish to hire candidates who are already trained or, at least, with some experience and knowledge of OHS (occupational health and safety) and Luxembourg legislation. We also draw your attention to the fact that a liability issue, including criminal liability, may arise in the event of an accident if you have not identified and reported to your hierarchy a problem because you were not trained and had nevertheless accepted the assignment. We also invite you to ask (or propose) your employer for a job description defining your roles and responsibilities and their limits
Is it possible that TD will at the same time become the Safety Representative co-opted by the Personnel Delegation? Is there a clear regulation?
There is no law that regulates this issue so it is not prohibited. However: the TD is the company manager's representative for these issues, the safety representative (co-opted by the employee delegation) represents the employees. If it is the same person, there may be a conflict of interest; moreover, society would be deprived of different points of view and opportunities for constructive exchange. In terms of health safety, as with so many other things, there is more intelligence in two heads than in one, however well done it may be!
Can the ATDL communicate the contact details of its members to disseminate information / a product that might be of interest to them?
We refrain from disseminating the contact details of our members, who are also protected by the DGMP. However, we may disseminate information concerning an innovative product for Occupational Safety and/or Health, a job offer for a Designated Worker position, a conference or training…